Covid-19 Quarantine League

Covid-19 Quarantine League
News Report
BOOZE & BALOONS - Solihull aces on nightclub binge
Author: Awad Jenkins, 07/04/20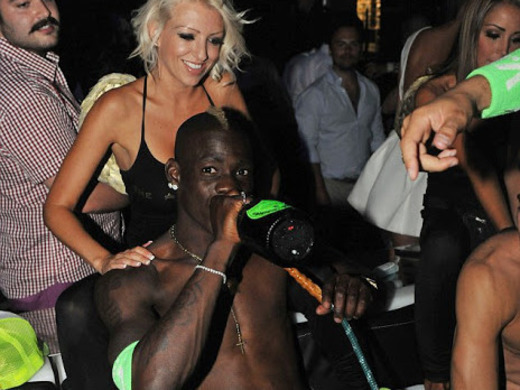 Solihull players including Dr hench were pictured having a wild night celebrating their opening fixture hours before their game with Blues. The match ended as flat 0-0 draw with most players giving a below expectation performance.
New Footage showing players were seen enjoying themselves, with hench posing for a photo whilst being massaged but what sources say was an escort. Some footage appears to show DaForce holding balloons said to contain nitrous oxide, also known as laughing gas.
A source told us: "Dr Hench was buying a lot of drinks and a box of canisters was passed out in and the players were blowing up balloons and inhaling. It got pretty wild ... It was incredible to see so-called athletes and role models taking risks with a dangerous substance".
The pair were later seen with Wonder attempting to enter a members only party on Park Lane. Da Force and Hench known for their troublesome past have taken Wonder under the wing - a clear receipt for disaster.
Solihull boss Zidane is clearly rattled with this issue but insists this will be handled, "This is definitely the biggest challenge I've ever faced as a captain .. keeping the lads in doors, well be handling this internally and they will be disciplined accordingly".
Follow the site to get the latest news and results straight to your email